Nassau is located on the island of New Providence. Not only is it the capital of the Commonwealth of the Bahamas, but it is also the largest city and commercial center. It is also historically known as being the stronghold for pirates in their day. Downtown is the hub for all activities in Nassau, including Junkanoo Beach, the British Colonial Hotel and the Pirates of Nassau Museum.


The One Thing You Don't Want to Miss:

Visit the luxurious Bahamian resort, Atlantis in Paradise Island. Interact with amazing dolphins at Atlantis Dolphin Cay, one of the largest dolphin habitats in the world. Register for the Aquaventure program, the premier water park in the Caribbean, and participate on a Discover Atlantis Tour. View more than 50,000 fascinating species of marine life in the largest open air aquarium in the world.


Other Fun Things to Do:

• Take advantage of a once-in-a-lifetime opportunity to get up close and personal with a dolphin. Have your picture taken while kissing these loving creatures, learn about their anatomy, as well as pet and feed them while standing in waist-deep water. All of this is located at the wonderful facility that is home to Universal Studios' Flipper, who starred in the 1996 movie with the same name.

• Take a break and relax on your own semi-private island. Located just a short boat ride away from Nassau, Blackbeard's Cay is surrounded by crystal-clear turquoise water, sandy beaches and swaying palm trees. Or better yet, check out the Stingray Adventure. This amazing experience could easily be the highlight of your trip.

• Relive the swashbuckling past on an exciting pirates and dungeons tour of Fort Charlotte and the Pirates of Nassau Museum.

• Go on a glass-bottom-boat tour for a glimpse into the underwater world of the Bahamas.

• Visit Predator Lagoon where you'll see sharks, barracuda and many other creatures from the deep.

• Join the fun crowd of thrill seeking SUB aquanauts for an undersea experience you'll be telling all your friends about.



Sporting Adventures:

• While in Nassau, experience the wonders of a majestic coral reef or the intrigue of a sunken wreck on a dive excursion.



Local Currency

The Bahamian dollar (BSD) is the official currency of The Bahamas. U.S. Dollars, traveler's checks and credit cards are widely accepted.
More Information:

You can find more information on Nassau and the Bahamas at the official destination website:
www.bahamas.com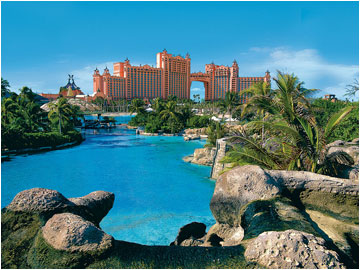 Atlantis, Paradise Island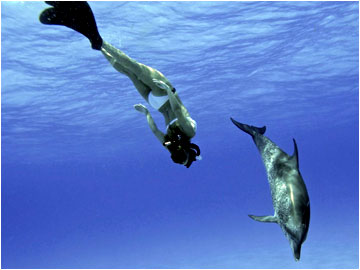 Swimming With Dolphins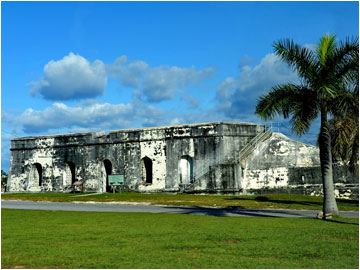 Fort Charlotte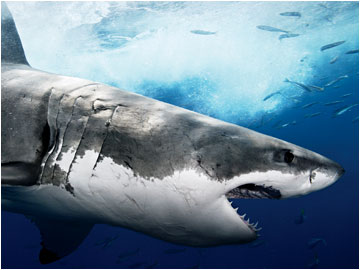 Predator Lagoon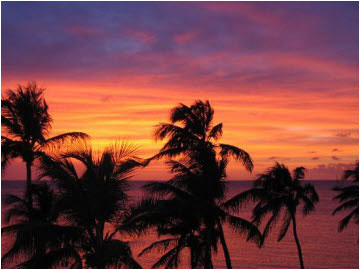 Caribbean Sunset