Imagine a 14 story high and 268 meter (880ft) long floating luxury resort. This cruise liner offers everything you could dream of having on a floating Heavy Metal Paradise including three stages, one in the main theater in which we remove some of the (very comfortable) leather seating, one in the more intimate lounge that gives you a local club atmosphere and last but not least the custom built open air stage constructed on the outside pool-deck, surrounded by a swimming pool, plenty of room to sunbathe and even hot tubs to soak in while you watch the shows!
No matter what you're in the mood for, there's always something exciting happening on board. Have a drink at one of more than a dozen bars and lounges on board. Play poker, slots, or black jack at the Vegas-style casino. Send your partner to the day spa with a beauty salon while you get in shape at the huge fitness center, or use one of the many sports facilities that range from a basketball court to a rock-climbing wall on the back of the ship!
There are duty-free shops and an internet cafe with WiFi access to keep your friends and family back home and in the office up to date on all the happenings on board.
A large choice of food in several restaurants, ranging from formal à la carte dining rooms, endless buffets, 24h pizza, a sushi-bar, grills, and even 24h room service in your private cabin!
If you're in the mood to relax, go all the way to the top and enjoy the views from the lounge and if you decide to come with the whole family there is even a kindergarten where your kids can have fun while you go to hang out with your favorite artist in one of the hot tubs!
General Characteristics:

To see the deck plans, please click here.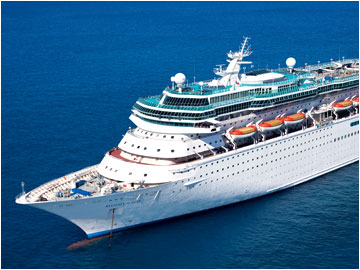 The Ship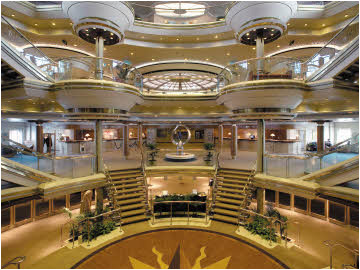 The Ship's Atrium
Open Air Stage On The Pool Deck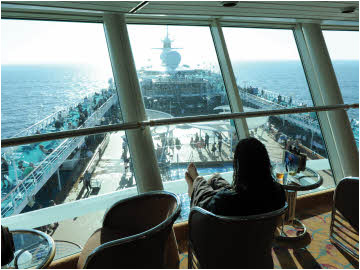 Pool Deck From Lounge Above